The Feast in your very own place.
It may be your house, your office and your school even. Through The Feast Video, big or small group of people gather as they watch and listen to God's Word from the series of talks recorded from a live audience at The Feast. The Feast Video is one way to share God's Word and to bring the Feast to the ends of the world!
D.A.R.E
FEAST LIGHT CONGRESS 2019 DIGITAL ACCESS PASS
Bring the main stage experience from D.A.R.E. Feast Light Congress 2019 home to your team!
Content of 2019 congress is available via our Digital Access Pass. These resources include main talks from plenary sessions of D.A.R.E. 2019 held in Canyon Cove, Nasugbu Batangas last September 6-8, 2019. We have also added additional content that includes Fr. Ian's Homily and all of Stellar Music Worship Sessions during the Congress.
Download and use the videos in MP4 Format and audio files in MP3 Format for your personal training, training with your team, or create a custom retreat-type event for you.
All of these for just P1,500 only.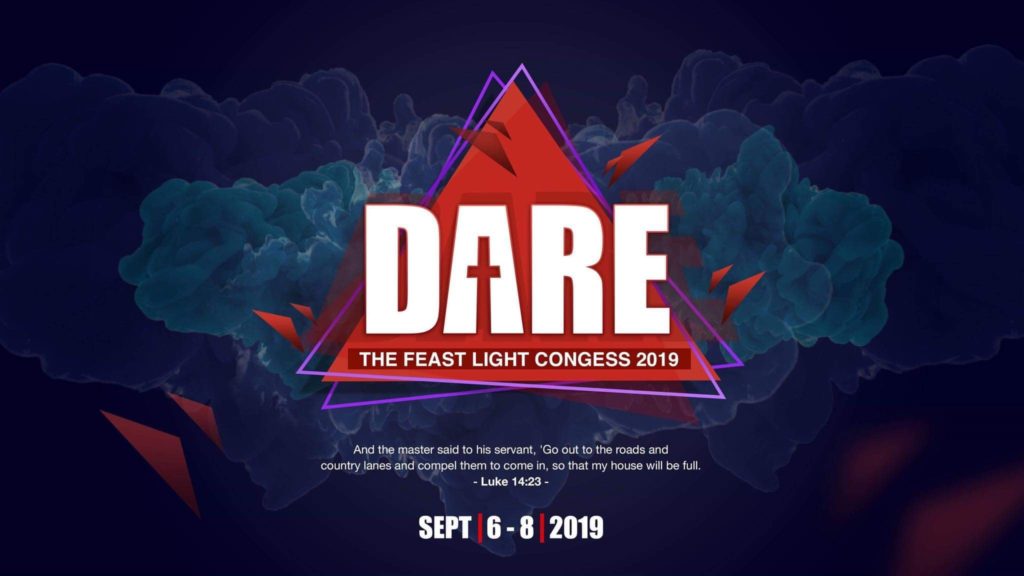 Latest Talk Series:
"Creed"
CREEDS AFFECT EVERYTHING
Welcome to our brand new series, Creed. For the next four weeks, we'll work through our core beliefs as Jesus Followers, core beliefs written down in our ancient Creeds —Yes, there is a handful— and examine three special gifts they give us: Conviction, Communion, and Commission. Some of you might be saying, "Can we talk about something else? Something more exciting? Why Creed? Jeepers. It sounds so… Jurassic and boring. What do these ancient Creeds have to do with my daily life? My relationships? My job? My family? My money?" Answer: Everything.
Let's take a spiritual dive together. And ground ourselves to our faith.
Hangouts: Character
Who is your Idol?
In this talk, we are teaching the young people on how they should have Jesus as a priority in their lives. Activity will include an exchange of their focus from what they are comfortable to serving Jesus.
Our Mission and Vision
Our Mission is to share the Light of Jesus to others as widely and effectively as possible, through evangelism, discipleship, community, ministry, and worship.
And Our Vision is to have 100,000 members attending our gatherings, 50,000 attending our caring groups, all committed to daily time with God, giving tithes regularly, and always striving to bring others to the community. We dream of 10,000 ministry leaders lovingly leading and feeding their sheep. We dream of 1000 chapters and chapter leaders all over the country and beyond. We dream of 300 gifted lay teachers in the community.